How to Stop Ticketing Fraud From Becoming an Everyday Event
New Research Reveals Emerging Threats to the Ticketing Industry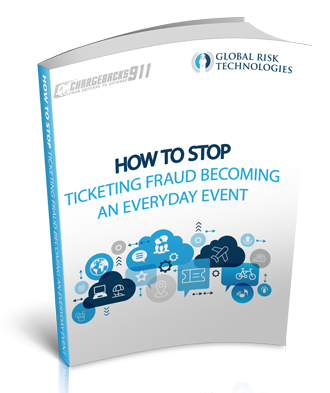 Our newly published whitepaper carefully examines the current ticketing market, revealing emerging threats and liabilities. New data shows that while merchants are benefiting from consumers' dependence on eCommerce for their ticket purchases, fraudsters are likewise recognising the earning potential of this niche market.
By revealing popular fraud tactics in sports, music, and airline ticketing, merchants can create a proactive mitigation plan. We share proprietary tips for decreasing risk exposure and liability, including:
Identifying the source of each chargeback
Improving customer service to rival the convenience and ease of filing a chargeback
Maintaining accurate records and compelling evidence
With our insider information and valuable industry insight, merchants can retain more revenue, improve essential industry relations, enhance customer loyalty, and increase long-term sustainability.
Don't wait another second. Download our free whitepaper today